Costa Rica VIP Transportation & Adventure Tours
Cuchi Transfers Costa Rica​
Welcome to Cuchi Transfers and Tours, you can now plan, book and/or purchase that perfect Costa Rican getaway you've been dreaming about! We stand behind everything we offer so you can reserve with total confidence that you've made the right decision to travel with Cuchi Transfers.

Read My Story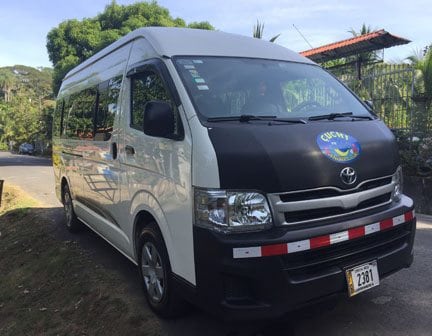 Private Transportation
Cuchi Transfers offers Private Shuttles any where you want to got in the country
Water Adventures
From waterfalls to fishing charters, We can orgazine it all for you

Explore More


National Parks
Costa Rica its amazing destiona with great National Parks and Natureal reserves

Explore More


Vacation Rentals
We offer a few Jaco Vacation Rentals, private homes in Playa Hermosa
Adventure Tour Operator
We have carefully selected the best tours & activities, and only offer you the very best that Costa Rica has to offer. Safely choose any of our adventures To Enjoy with Family or Friends
How to Book
Find the Service, Tour Private Transportation or Vacation Rental you would like to book
Step 2
Send us your information for your group, or single travel, date of arriving and time!​
Step 3
We will confirm availability and request a down payment, and will be ​
Fulfills all Transportation Needs in Costa Rica
Do you plan to travel in a group? Bring along the whole band! We provide the customer with a mode of transport That is as efficient as reliable. Our cab transfer agents include best equipped to suit your group size and can help you choose the best categories to visit During your stay.
Choose a schedule That everyone can adjust and select Several different regions to see everything in the writings of same-day pickup Anything that comes to mint where it involves fishing, surfing or other ways of getting in touch with nature, Cuchi Tours allow you to customize a private Transportation to minimize travel times. Enjoy the many benefits that come with hiring a driver.
You can move from one point to the other without a single hassle. Travel in style and comfort with Cuchi Transfers Also if your party is visiting Costa Rica on a business trip, enjoy event planners and get all the details of the conference were set before arriving!

Read More


Costa Rica Transfers & Tours
We know your time is valuable and we are here to plan your complete Costa Rica vacation trip and make you feel stress-free.
Stop wasting time looking for hundreds of different websites about Costa Rica Cuchi Transfers and Tours offers, right here, in just one place, everything you need for traveling to Costa Rica.
If you are visiting Costa Rica for either business or vacation, let us take care of all the details: Hotel Reservations and Overnight Packages with shuttle inclusive.
Your trusted Shuttle Service and Costa Rica Transfers. We have been organizing Vacations for over 15 years, and we will be happy to help you with free information for a great Costa Rica trip.
Driving across the country, while exciting can also be a little daunting for first-time visitors to Costa Rica. Traffic signs are mostly in Spanish and drivers may tend to be a bit aggressive, always with good possibilities of getting lost, even when you have a map.
If you don't know your way around, it may take you longer to reach where you want to go, and if you rent a car, Just remembering where the point is back! Sounds a little complicated for a newcomer, doesn't it? That is why our team at CuchiTransfers.com provides the easy option of choosing Private Costa Rica Transfers that will take care of everything for you.
With our transfer shuttle system, you can advantage of car pick up arrangement upon arrival & transport you to any wish destination.
Private taxi system cannot be complete without our professional drivers with extensive chauffeur experience. Why fret over the particulars of your shuttle transfer, if we will do it for you? Forget the hassles; allow us to take the stress out of your vacation planning!.
Costa Rica Transfers are an excellent option for those with special traveling needs.
We have a place along fantastic workers consisting of extremely trained drivers and travel agents that offer supply the most straightforward client service you may evoke. We tend to abide by very high standards, putt our customers' satisfaction initial in everything. Our goal is to invariably to supply our shoppers safe, economical and cozy service at the simplest costs accessible.
Therefore select a luxuriate in most available, convenience, flexibility, comfort and also the liberty to decide on wherever you're going and once. You defiantly can see and do so much more when having a private taxi! We work daily to help you improve the quality of your stay with best adventures; please contact us for deep sea fishing charter any other activity.
Save money, time and stress when you book a private transfer with us; it is a cinch! Cuchi Transfers put in the hands of private  Shuttle most reliable taxi full service.
We can offer to pick you up at your hotel or even at the main exit gate of the International Airport and take you directly to your destination.
Saving on staying the first night in San Jose or just by sitting back and relaxing thus having more time to enjoy the scenery of our beautiful country in detail 
Private transportation removes the hassle and stress of navigating on your own, while still being flexible with your travel schedule.
The service can be customized to fit whatever your travel needs may be. See Also why Costa Rica Bachelor Party is the best for your group, It also allows more opportunities to enjoy the beautiful scenery and expand the interior space without changing the driver the best plot.
One of the longest-running tour and Private Transportation operators in Jaco Beach.